Growing up in a digital era, the video blogging or vlogging phenomena really shows in this generation. Admit it, we like sharing our life on social media and capturing a moment through videos is fun because you can just rewatch it anytime you want.
People nowadays are taking this seriously, buying expensive equipment like DSLR cameras, tripods, and lighting. Why? Because vlogging is becoming a source of income for some of us.
YouTube is one these platforms where you can post your video and earn from it. It's not easy, because you have to make sure that you have a good content and video quality as well.
So if you're torn between getting a DSLR camera or smartphone well guess what, you can have both! Most flagships today has superb camera capabilities so you don't need to be confused now that you can have a phone with DSLR-like abilities.
Here are our picks on best smartphones for vlogging:
LG V30
| | |
| --- | --- |
| Rear Camera | 16MP f/1.6 glass lens + 13MP ultra wide-angle f/1.9 lens |
| Front Camera | 5MP f/2.2 |
Phase detection
Laser autofocus
LED flash
3-axis OIS for the rear camera
4K 2160@30 fps or 1080@30/60fps video capture
LOG-format video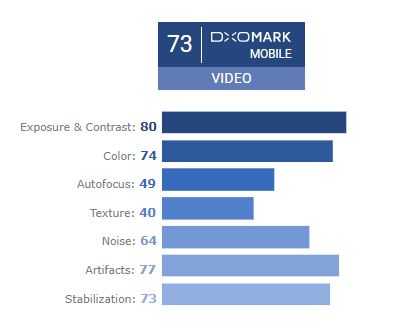 DxOMark video score: 73 points
The LG V30 main selling point is its video shooting capabilities. As what we've seen on their product videos, the advanced features of this device results to film-like videos. It has cinematic video filters, LOG format for color grading, and an external mic plug-in.
LG also released the more advanced LG V30+
For more info, check out this review.
iPhone X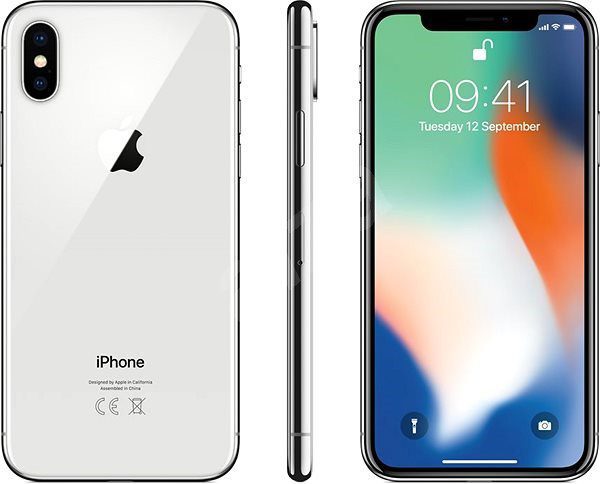 | | |
| --- | --- |
| Rear Camera | 12MP f/1.8 wide-angle OIS lens + 12MP f/2.4 OIS lens |
| Front Camera | 7MP f/2.2 |
Phase detection autofocus w/ touch focus
Quad LED true-tone flash with slow-sync mode
Portrait mode with portrait lighting
Dual OIS
Optical image stabilization
Optical Zoom
4K video @ 60fps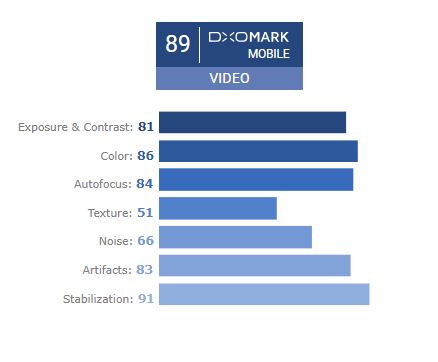 DxOMark video score: 89 points
Apple made sure that their 10th-anniversary smartphone will mark the history of the smartphone industry, well congratulations to Apple because they did! Their notch has become an instant trend and was adapted immediately by giant smartphone manufacturers.
Now for the iPhone X's video shooting capabilities, its strength is the exposure. This smartphone quickly adapts to the light condition changes, though, it is still struggling with low light scenarios.
Vloggers know how important autofocus is but it is sometimes a struggle when your shooting on a handheld. This phone has an accurate and fast tracking on a good lighting situation. Also, it has outstanding video stabilization so vlogging while walking won't be a problem.
Samsung Galaxy S9 Plus
| | |
| --- | --- |
| Rear Camera | Dual: 12MP with a 1/2.55″ sensor and f/1.5 / f/2.4 variable aperture lens |
| Front Camera | 12MP with a 1/3.6″ sensor, 2x Tele, and f/2.4 aperture lens |
OIS both lenses
Dual-pixel PDAF on the main camera
LED flash
4K video @ 60 fps
720 super slow-mo @ 960 fps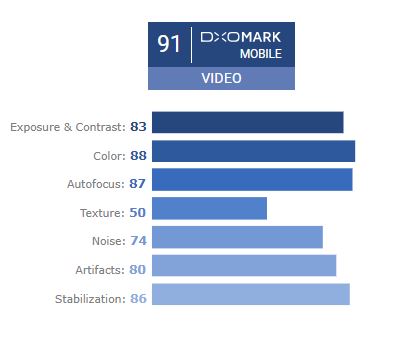 DxOMark video score: 99 points
According to DxOMark, it is one the best smartphone they tested in terms of videography. It may not be outstanding but it delivers high-quality videos.
Galaxy S9 plus can quickly adapt to any lighting situations, with consistent good exposure and lively colors. The autofocus works smoothly and fast and the video stabilization is good. But what really stood out is its ability to reduce the noise on video recording. From what I saw on the tests, this phone is highly recommended when you're into mobile video recording.
Good job on re-imagining the camera, Samsung!
Check out our video comparing the Samsung Galaxy S9+ with Galaxy S9 and Apple iPhone X!

HTC U12+
| | |
| --- | --- |
| Rear Camera | Dual 12MP f/1.75 lens and OIS + 16MP f/2.6 2x telephoto lens |
| Front Camera | Dual 8MP |
Phase detection and laser-assisted autofocus
Full sensor PDAF
Dual-LED flash
Optical Zoom
Sonic Zoom
4K video @ 60fps
HTC BoomSound Hi-Fi
HTC USonic
Active Noise Cancellation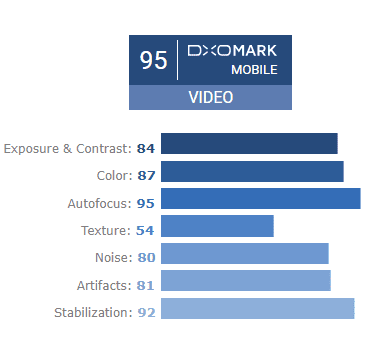 DxOMark video score: 95 points
This smartphone got on our list because of the obvious reasons, its camera offers nice specs which can give you a high-quality video.
According to DxOMark, its overall scores shows that it's a good all-rounder phone and has no weak points. The HTC U12+ strength lies on its autofocus capabilities.
There are times that we take videos that have a lot of movements, mostly seen on travel vlogs. Well, this smartphone has good tracking capabilities so whenever you are, your face will still be sharply focused with good video stabilization as well.
The HTC U12+ captures videos with good exposure, dynamic range, color rendering in different lighting situations. Even in low light, it will still result in good saturation with less noise which is a problem most of the time on mobile videography.
Huawei P20 Pro
| | |
| --- | --- |
| Rear Camera | Triple: 40MP f/1.8 + 20MP f/1.6 + 8MP f/2.4 OIS, Leica optics, 3x optical zoom, phase detection and laser autofocus |
| Front Camera | 24MP f/2.0 |
Triple camera setup
Main Camera: 40MP, f/1.8 aperture, 1/1.73″ RGB sensor with Quad Bayer structure, 27mm equivalent focal length
Secondary camera: 20MP, f/1.6 aperture, 1/2.78″ monochrome sensor, 27mm equivalent focal length
Tele-camera: 8MP, 1/4.4″ RGB sensor, f/2.4 aperture, 80mm equivalent focal length and optical image stabilization
PDAF on the main sensor
4K video
960 fps slow-motion at 720p
Aperture mode default eq. focal length: 55mm
DxOMark video score: 98 points
As of now, this smartphone has to be the most innovative yet with triple camera setup. Yes, this phone has a triple camera which means it has an outstanding video shooting capabilities.
Getting the number one spot in DxOMark video ranking, it is not surprising it got on our list.
As what you can see on video scores, it is a PRO in all across the board. An excellent device for capturing your travel, beauty vlogs and more. So if you're looking for a smartphone with great specs and camera, the P20 Pro is for you.
Check out our video comparing the Huawei P20 Pro with Huawei P20 and Asus Zenfone 5!