Before you accuse us of being bias against the K3 Note, we'll just clear that this is the first part post of our comparison series of the two. In fact, our next post will also show the Lenovo K3 Note's advantages over the Zenfone 2.
The success of first generation Asus Zenfone created a way for other international manufacturers to also offer a more competitive pricing for their mid-range devices.
A great example is the new Lenovo K3 Note with 5.5-inch FHD display, an octa-core processor and LTE as few of its key features.
The K3 Note sits close to FHD variant of Asus Zenfone 2 in terms of price and specs. So we thought we give them both a side-by-side comparison. Though this is not the final comparison post, below we highlight some of reasons why the Zenfone 2 is a better buy than the K3 Note.
Design and feel
The Zenfone 2 inherited most of its design from first gen Zenfone. The addition of the rear-buttons on the back gives a classier look to the phone. And the overall feel is very solid and not over- nor underweight.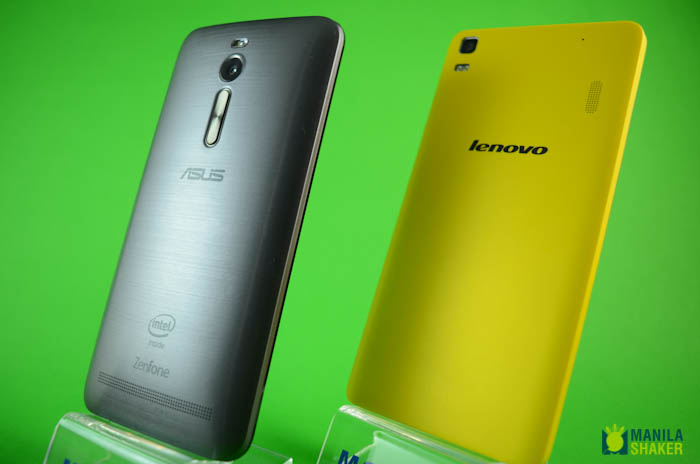 On the other hand, the Lenovo K3 Note feels plasticky despite being lighter and thinner. I appreciate the colorful back covers made by Lenovo, yet it's not enough to make it feel better on my hands.
Memory variants
The more options we get, the better. Asus Zenfone 2 has several variants to choose from with the base model starting from 16GB internal up to 32/64GB. There is also a choice between a 2GB or 4GB RAM model, with the latter having a faster CPU clock speed.
Lenovo opted for a single variant of 16GB model. But both phones are expandable of microSD cards, up to 32GB for K3 Note and up to 64GB for Zenfone 2.
Fast charging
According to Asus, the Zenfone 2 could charged up from 0 to 60% for 40 minutes. We tested the charging capability of both device, and the Zenfone 2 showed that Asus' marketing is indeed close to reality, while the K3 Note charges considerably slightly slower.
Stay tuned for our video comparison for this section.
Camera
Despite both having 13MP sensor as main and 5MP on front, the Asus Zenfone 2 clearly takes better still pictures and videos. The product photos from Zenfone 2 are sharper and color is more accurate in my opinion. Pictures from K3 Note look too softened and bit reddish.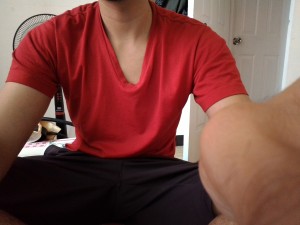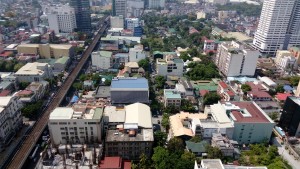 You'll clearly notice the difference in quality once you've put both pictures side-by-side.
Loudspeaker
If you always prefer using the loudspeaker of your phone, you're more likely to pick the Zenfone 2 because it's more reliable to bring in most of the time, thanks to its louder speaker and stronger bass.
Our upcoming post will feature more sample shots from the two, loudspeaker video comparison and more. So stay tuned for that.