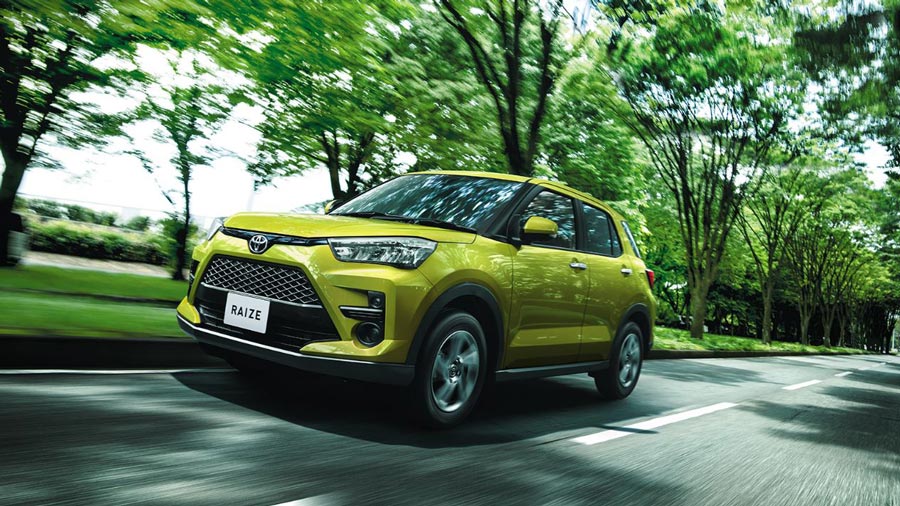 Toyota has launched a more affordable compact 5-seater crossover or SUV in the form of Toyota Raize 2020. It is the answer of the Japanese carmaker to the likes of Ford Ecosport and Honda HRV.
The Raize is also step down to the Toyota CH-R in terms of engine and features. However, the design is based on the new platform of Daihatsu and Toyota and inspired by the 2020 RAV4 and Rush. The former has overseen the development of the new SUV.
READ: Honda Jazz 2020 Launched with Hybrid Electric Engine
Speaking of the engine, the 1.0-liter Turbo petrol or the gas-powered 4-cylinder engine will power the Raize. It provides ample power and torque close to the 1.5-liter engine found on Toyota Rush at 97HP and 140 Nm.
The new engine will also deliver the most efficient output among Toyota's sedan and SUV engines. The rating is about 18km/l for mixed driving in city and highway while the 4WD version will have an estimated 17km/l rating.
Several safety features will come standard as well like the Touch Infotainment display, ISOFIX, and airbags while options for Adaptive Cruise Control and panoramic parking are available for other models.
The pricing of the Toyota Raize starts at P790k Philippine pesos (1.6M Japanese Yen). So we expect that the final price of the Raize base model will be around P800k to P890k after taxes and tariffs in the Philippines. The expected launch is in mid-2020 for major Asian countries including the Philippines.
Toyota Raize photos
2020 Toyota Raize compact hatch specs, price, release date in the Philippines
Body type: 5-door compact SUV, 5-seater
Engine: 1.0-liter turbocharged
Power: 97 Horsepower at 6000 rpm
Torque: 140 Nm at 2500 to 4000 rpm
Transmission: Automatic or D-CVT (dual clutch), 5-speed manual
Fuel efficiency: up to 18* km/l combined
Ground clearance: 180mm to 200mm
Safety: Driver and passenger airbags, ABS or Anti-lock Brake System, Panoramic parking sensors, ISOFIX, Adaptive Cruise Control and more
Features: Touchscreen infotainment system
Price: P800k Philippine pesos base model
Release date: mid-2020 in the Philippines